Designer Radiators Based in Bolton
Shop for Designer Contemporary Radiators in Traditional and Modern Styles, Radiators that bring Class to your heating and Towel Rads and Rails that you'll be proud of, Both in Vertical or Horizontal applications..
Buy Designer Radiators
Designer Towel Radiators Contemporary & Traditional
Doing your Bathroom or Wet Room can be daunting task, So many choices. To make things easier We sell only best towel radiators and warmers from modern designes, traditional to standard towel radiators.
Buy Towel Radiators
Be Inspired
Heating is an important aspect in any room of your house, not just the bathroom but the functions we require from a radiator can vary depending on which room they're in. Heating is needed to dry towels in bathrooms, keep bedrooms cosy and add a more stylish element or bring character to a living room.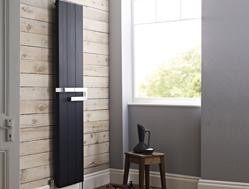 If you need a radiator to heat an entire room, consider a vertical design instead, they're perfect for walls with limited space such as in a kitchen.

View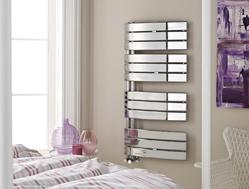 If you are looking for a heated towel rail but want a more modern and contemporary style then we offers stylish alternatives to the standard ladder rail.
View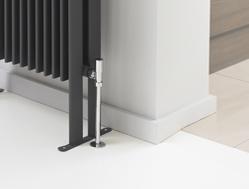 We have a great radiator valve range in a variety of shapes Square and Round, Traditional and nodern styles functions and colours for you ..
View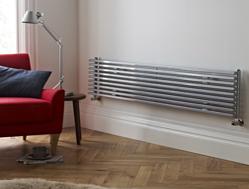 We also supply horizontal designer radiators, You can also fit selected vertical rads horizontally with our brackets selection.
View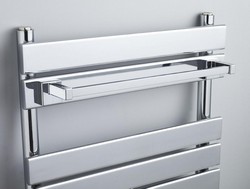 Maximise your radiator buy adding a magnetic towel rail or add a robe hook, We also supply Electric Elements in the case you don't have a Hot Water System.
View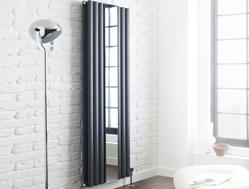 Mirror radiators are ideal for bedrooms, hallways and living areas where a mirror is desired space saving by accommodate both mirror and radiator.
View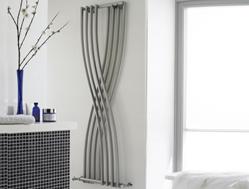 We offer a range of more interesting and unique vertical radiators such as the Xcite range or the Templar, which creates a unique focal point.
View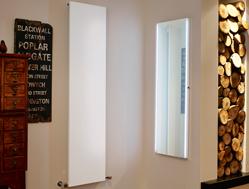 For a simple clean look we offer a range of flat panel vertical radiators in with an excellent heat output of 4182 BTU in neutral colours
View
Featured Heating Products
Frequantly Asked Questions
Are you a Radiator Manufacturer or Supplier? We are always looking to expand our range and would love to hear from you.
About Us
Modern Central Heating has been around for a few years now and living in britain we've relied upon heating our homes with boring looking radiators.
While we were modernising our own home several years ago we thought there must be a substitue for these dull looking Rads, it's when we came across designer radiators after a friend told us about them, unfortunately at the time there weren't many places selling them so the choice was limited and prices high allowing us to only buy a couple
Once we had them in our home we had guests asking were we got them from and if we could get some for them and thats when we decided this could be a good business opportunity and here we are after all them years...